Neuromotor Research Clinic
About the Neuromotor Research Clinic
Located in Roanoke, VA, the Fralin Biomedical Research Institute Neuromotor Research Clinic is where Virginia Tech scientists create new treatment strategies for children and young adults with cerebral palsy and other neuromotor movement disorders. For many years, cerebral palsy was considered a static condition with only limited opportunities to teach children to use their impaired arms or legs. Research supported by the National Institutes of Health (NIH) over the past several decades, however, has led to a new understanding of the brain's capacity for functional reorganization through focused, intensive training that taps into neuroplasticity processes intrinsic to the nerve cells of the brain throughout life, even after brain disease or injury.
The directors of the Fralin Biomedical Research Institute's Neuromotor Research Clinic, Dr. Sharon Ramey and Dr. Stephanie DeLuca, pioneered the use of a high-intensity therapeutic intervention that has allowed children with weakness on one side of their bodies — a hallmark of one form of cerebral palsy known as hemiparesis — to make large, rapid, and enduring gains in their everyday neuromotor skills.
Learn more about I-ACQUIRE
Recruiting infants who have had a stroke.  A multi-site trial comparing 2 dosages of a form of intensive pediatric rehabilitation known as Infant ACQUIRE (I-ACQUIRE) to Usual and Customary treatment.

For more information, and to contact the study team:
Support Our Research 
Your donation to the Neuromotor Research Clinic will help:

Support research into new treatment strategies for children and young adults
Offset the cost of housing and related expenses for families
Train health professionals and caregivers in intensive therapy techniques to help children lead fuller lives.
Our team has been honored to care for all of the children and families who have come to the Fralin Biomedical Research Institute at VTC Neuromotor Research Clinic. We want to introduce you to Friends of ACQUIRE, a group for parents, relatives, and friends who want to learn more about our research and discoveries in pediatric rehabilitation.

NEUROMOTOR RESEARCH CLINIC VIDEO NEWS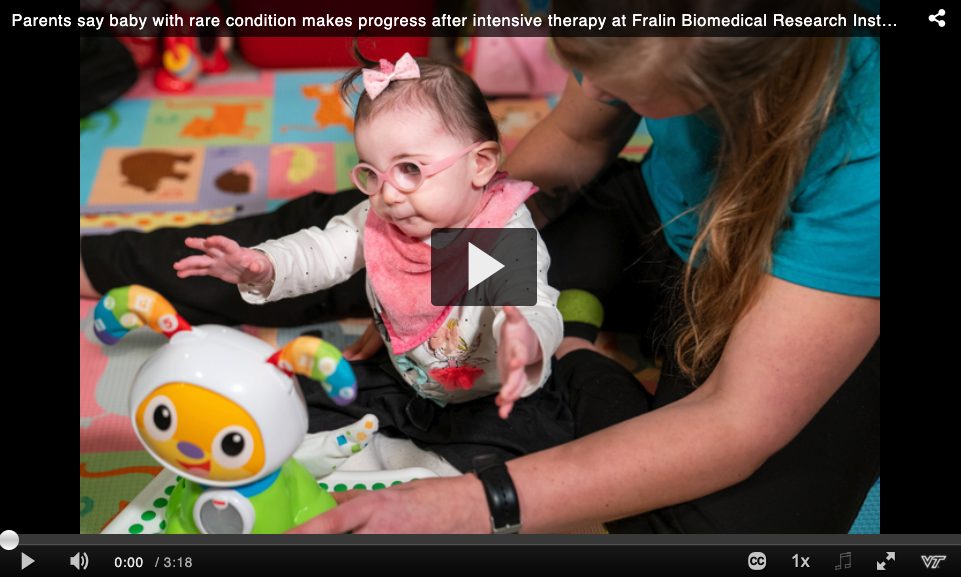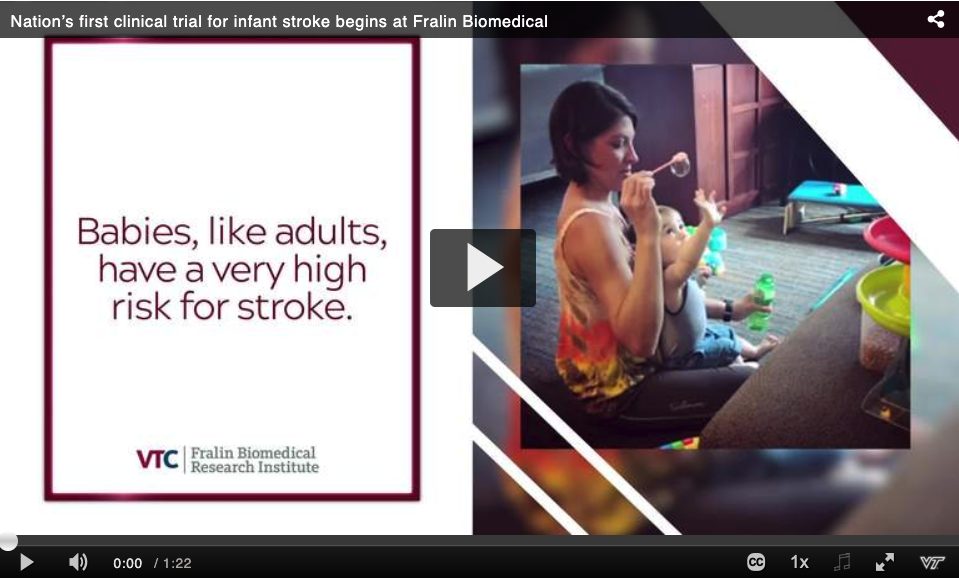 Home Item

DeLuca Lab

, home

The DeLuca lab has examined the impact of intensive neurorehabilitation treatments on children and adults with neuromotor impairments for more than 25 years.

Home Item

C. Ramey Lab

, home

The Ramey Lab's program of research centers on the role of experience – across the human lifespan - in the development of competence and robust health.

Home Item

S.L. Ramey Lab

, home

The Landesman Ramey Lab addresses the contribution of early experience from before conception to later health and development and the development and testing of highly promising treatments for children with disabilities and at-risk conditions.
NEUROMOTOR RESEARCH CLINIC
MEDIA COVERAGE